Posted on 3 May 2021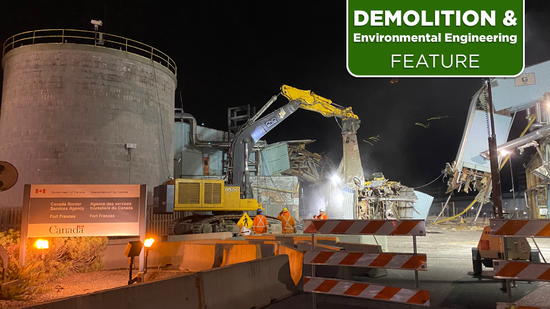 It's not a request that Canadian National Demolition (CND) takes lightly, but the safe demolition of part of the former Resolute Forest Products pulp and paper mill in Fort Frances, Ont. required a full overnight closure of the international border crossing between that town and International Falls, Minn.
"The planning that goes into closing an international border is beyond anything most people can imagine," says CND president, Jeff Norton.
"It required us to negotiate with the Canada Border Services Agency (CBSA), U.S. Customs and the Minnesota Department of Transport for starters. But we also had to negotiate with the hospitals and the paper mill in International Falls to ensure they could still continue to rely on essential Canadian workers who needed to make shift changes."
Norton analyzed traffic counts supplied by the CBSA to determine when a border closure would involve the least disruption. He also worked with local trucking companies on both sides of the border to ensure that critical supplies were not delayed and that transports weren't lined up at the border during closure.
Ultimately, all parties agreed that a closure lasting from 8 p.m. on Saturday, March 20 to 4 a.m. on Sunday, March 21 would cause the least disruption
Learn more about this project by visiting the news article at https://canada.constructconnect.com/dcn/news/projects/2021/04/canada-u-s-border-is-closed-for-demolition-of-fort-frances-paper-mill?ct=t(DCN_2021_04_30)&mc_cid=3dbec0a690&mc_eid=1eacceee70
Canadian National Demolition
Posted on 22 November 2020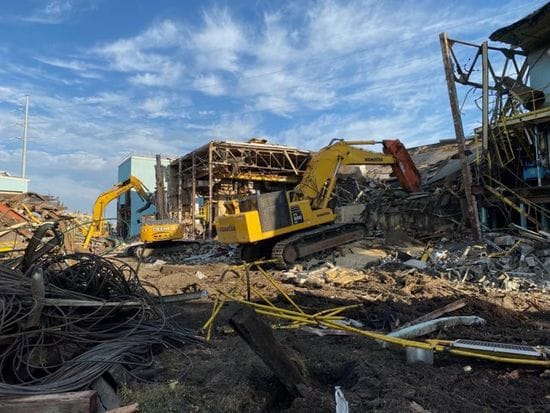 Posted on 30 September 2020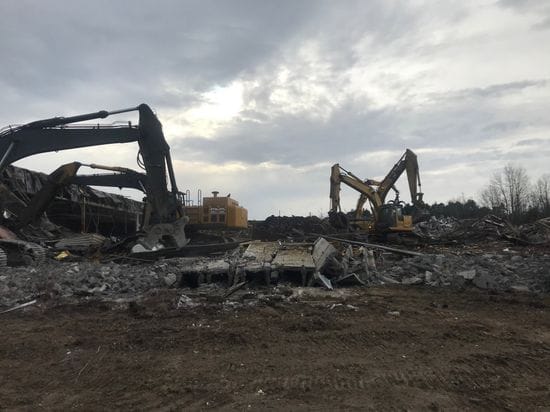 Latest Projects Coming Soon!